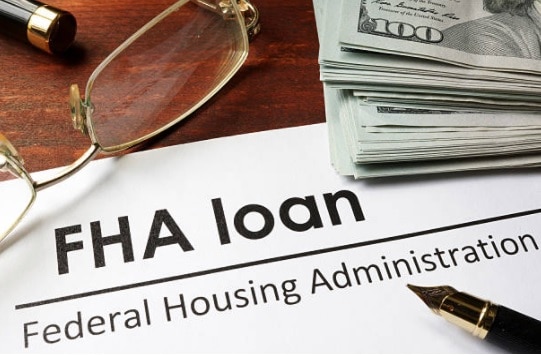 CALifornia Dreaming…
Long time renters, are you currently renting and tired of paying for someone else's mortgage? Let's face it, renting is not going to build equity and if you haven't saved a lot for the down payment, you may think that it is impossible to purchase a home. If you have always dreamed of owning your own home in the highly coveted Bay Area, but lack the funds for a 20% down payment, there are programs out there that can help. Wondering if you qualify for a loan? Some Realtors may tell you that it will be impossible to buy a house in a hot housing market with a FHA Loan and that sellers will not accept your offer. However, don't get discouraged by that. We have a unique opportunity and strategy that can help you get the loan you need. 
If you have a FICO credit score of at least 580, you may qualify for a FHA Loan. At The CAL Agents, we understand that these may sound foreign to you. Believe it or not, you are not the only one. We have helped many first time homebuyers achieve their dreams and we are here to help you every step of the way. 
What is a FHA Loan?

The Federal Housing Authority (FHA) Loan is backed by the government and is designed to help citizens with less-than-perfect-credit-scores purchase their first home. The FHA Loan has also stimulated the housing market in a positive way, especially during the recession. It is essentially a mortgage that's insured by the FHA and because they allow for lower down payments, many homebuyers are opting for this type of loan. However, borrowers must pay what's called a "mortgage insurance premium", in case the borrower is unable to repay the loan. According to the FHA.com:
Borrowers can qualify for an FHA loan with a down payment as little
as 3.5% for a credit score of 580 or higher. The borrower's credit score 
can be between 500-579 if a 10% down payment is made. It is important to 
remember that they lower the credit score, the higher the interest borrowers will receive.
Do you qualify?
Here are the top 5 qualifications and requirements for a FHA loan:
must have steady employment history or worked for the past 2 years (or two years in the same line of work from an accredited college)
must have a valid Social Security number
must pay a minimum down payment of 3.5 percent. This can be a gift from a family member or the borrower may qualify for down payment assistance programs
must have a minimum credit score of 580
must have a property appraisal from a FHA-approved appraiser.

 
Did you know?
Does your company offer you a 401k plan? Did you know that you can borrow against your 401k? Yes, that is right. You can possibly withdrawal your funds now to purchase a primary residence —this is plan specific. If the plan allows, then it will be penalty free. Or with some plans, you can borrow money and pay interest to yourself. According to Dave Salita, Senior Mortgage Consultant at United Lending Partners, the borrower can withdrawal from his/her 401k plan and that does not impact the debt to income ratio. To learn more, give us a call!
What does that mean for you?
Your budget may only qualify for a condominium, but we have the tools to help you seek out a single family home if you wish. Working with The CAL Agents means that we will help come up with a straight-forward plan, introduce you to lenders, and provide you with additional financial information. Interested in learning more about how to get started on the process? Contact us so that we can get the conversation started. After all, we are on your side. You will not be alone in this process as we will walk by your side. Let's take a stroll.